docker compose for platform engineers
Our Developer Control Plane can compose a Platform as a Service workflow for your team, with any cloud. Simplify operations for developers using container workflows that support ChatOps, GitOps, Instant Preview URLs and even DORA Metrics.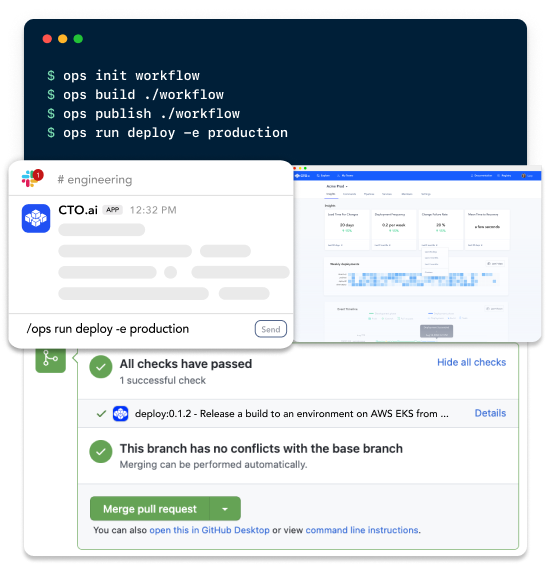 A SIMPLE COMPOSABLE YAML FOR DEPLOYING A
Platform as a Service
Building a PaaS from scratch is expensive, time consuming & complicated for many teams.
Use our platform to compose a CLI that can also run in Slack, trigger builds from Github, or preview changes to PRs, all while measuring your SDLC with DORA metrics.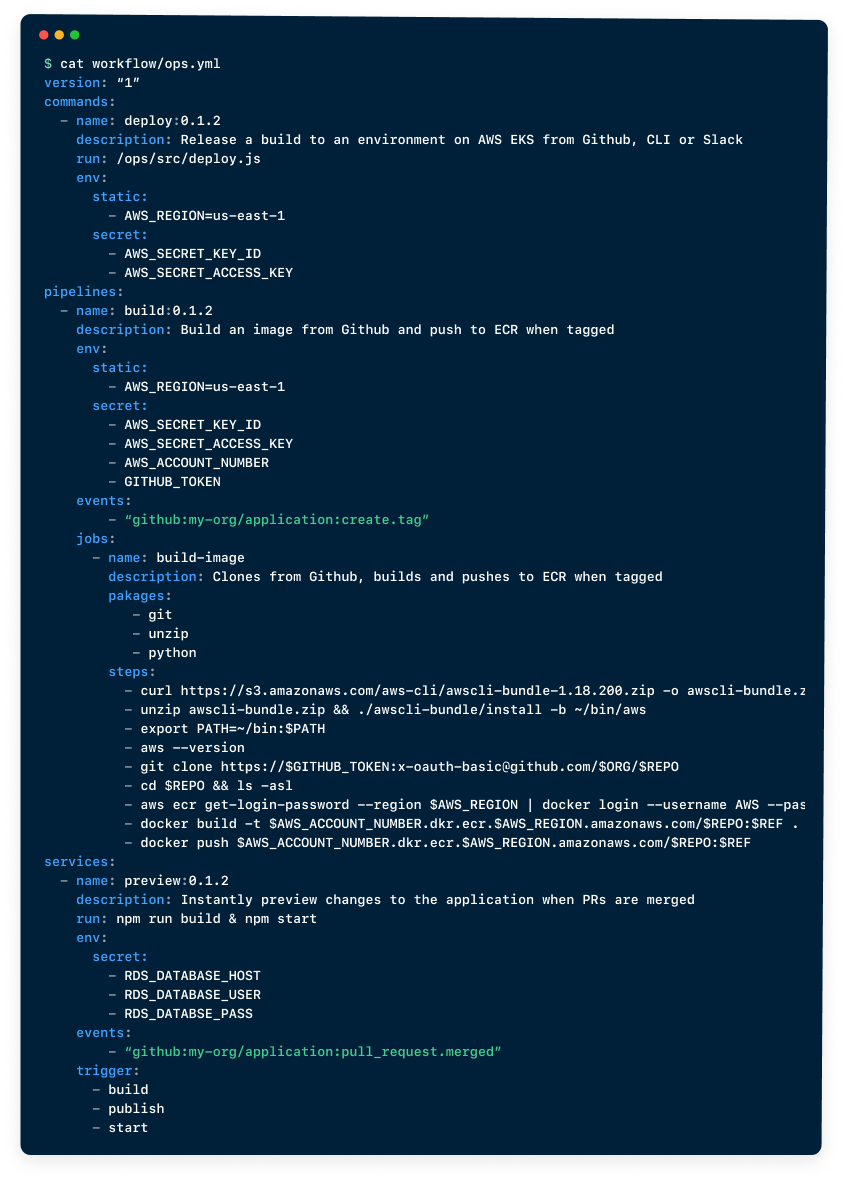 Your cloud, your workflow
Infrastructure as Code
We maintain open source Infrastructure as Code templates that are pre-configured with our Developer Control Plane to give you a starting point to iterate from. These templates use CDK, CDKT or Pulumi so they integrate perfectly with our Workflow SDKs. You can fork them and extend them as you need to create custom infrastructure as code workflows for your own cloud requirements.
CDK, CDKTF, Pulumi Supported with
Workflow SDKs
Our workflow SDKs are available in popular languages that make it easy for every developer. You can easily integrate Infrastructure as Code like CDK, CDKTF or Pulumi too.
Explore SDKs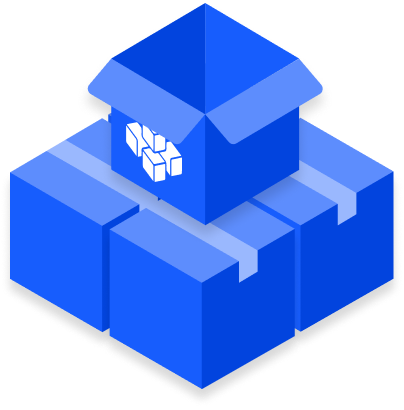 Built to serve the most advanced
Platform Engineering Teams
Our platform was built with feedback from innovative platform teams who depend on agility in their software delivery practices as their competitive market advantage. These teams are able to grow faster while deploying up to 40x through Platform Engineering workflows.


Need more technical details?
Read the Docs
We've documented all of the advanced features of our platform so you can better understand how to automate your custom workflow use cases before you start.
Read the Documentation
A few of the reasons why
Developers love us
We help development teams to put the Dev back into their DevOps by empowering their workflow with intuitive, measurable and event driven container workflows that enable them workflow smarter, not harder.
Optimized for Team work
Built for Teams who love️ Slack
Easy Ramp-up for new hires
Platform features
Simple, yet also powerful
deployment and delivery
Data Driven DevOps On Demand
Standardize your delivery practices
Affordable & super fast delivery
Build and coding
Beautiful CLI, ChatOps & GitOps
Having trouble hiring DevOps talent?
Let's keep your team focused on launch
Allow our team of DevOps experts to setup our Developer Control Plane with your cloud so you can measurably improve developer productivity sooner.

Talk to our experts
Enable your team to release from Slack
We'll set up a fully managed workflow that enables your team to release to any cloud directly from Slack so that you know when new features are being delivered.
Automate all of your Cloud Native tooling
Let us create a fully managed CI/CD pipelines that will build, test and publish application containers to AWS, GCP or Azure directly from our serverless environment.
Measure & improve your delivery cadence
Allow us to instrument your workflow to collect delivery events which provide deep insight into the health of your delivery so that we can continously improve it.
Schedule a Live Demo
Schedule a demo with one of our experts. We'll guide you through our product and answer all your questions
Schedule a demo now