In today's remote first world, Slack is increasingly becoming the natural place that communication and collaboration happen in all aspects of work. Personally, I look at Slack each morning before I look at email or even social media, making it the natural jump off point for the most important interactions that I have professionally.
Never has this also been more true, than for complex developer workflows which teams need to share to ensure enablement across their entire development team.

Traditionally, a developer would have to interface with many different softwares in order to complete their tasks, increasing the context that they need within each domain in order to complete their job. All of this comes at the expense of developer productivity and this is why CTO.ai set out to improve the holistic developer experience by re-imagining what DevOps should look like, Slack first.

Today we are happy to announce that we're continuing to invest into our mission to make DevOps more accessible and enjoyable for the next 40 million developers with the release of our Slack Home feature, which naturally acts as an easily accessible Control Plane for all of your team's developer workflows!
---
Within the Slack Home, you can quickly navigate the CTO.ai teams which you have joined and easily execute the workflows associated to that team, simply by clicking the Run button and picking the channel that you want to run the workflow in.

This makes it even easier for DevOps teams and Senior Engineers to build and distribute their developer tools to their entire team by creating a centralized control plane for accessing these often privileged and complex workflows.

Team management has also become centralized. At a glance, leads can see what teams they have created, what channels are associated to them and who are the members of the teams. You can now add team members from this location as well.

Soon, we'll also allow you to look at Workflow Events and even Metrics associated to the custom workflows that each team has architected, which represent their deliverables and day to day work, empowering leads with a strong feedback loop.

When a developer executes a workflow, the workflow can be then targeted to run in any channel which is associated to the team, giving the same inherit benefits which many of our users are already enjoying with SlackOps, such as; Secrets, Configs, Logs, Events and ultimately the inherent transparency and accessibility of Slack.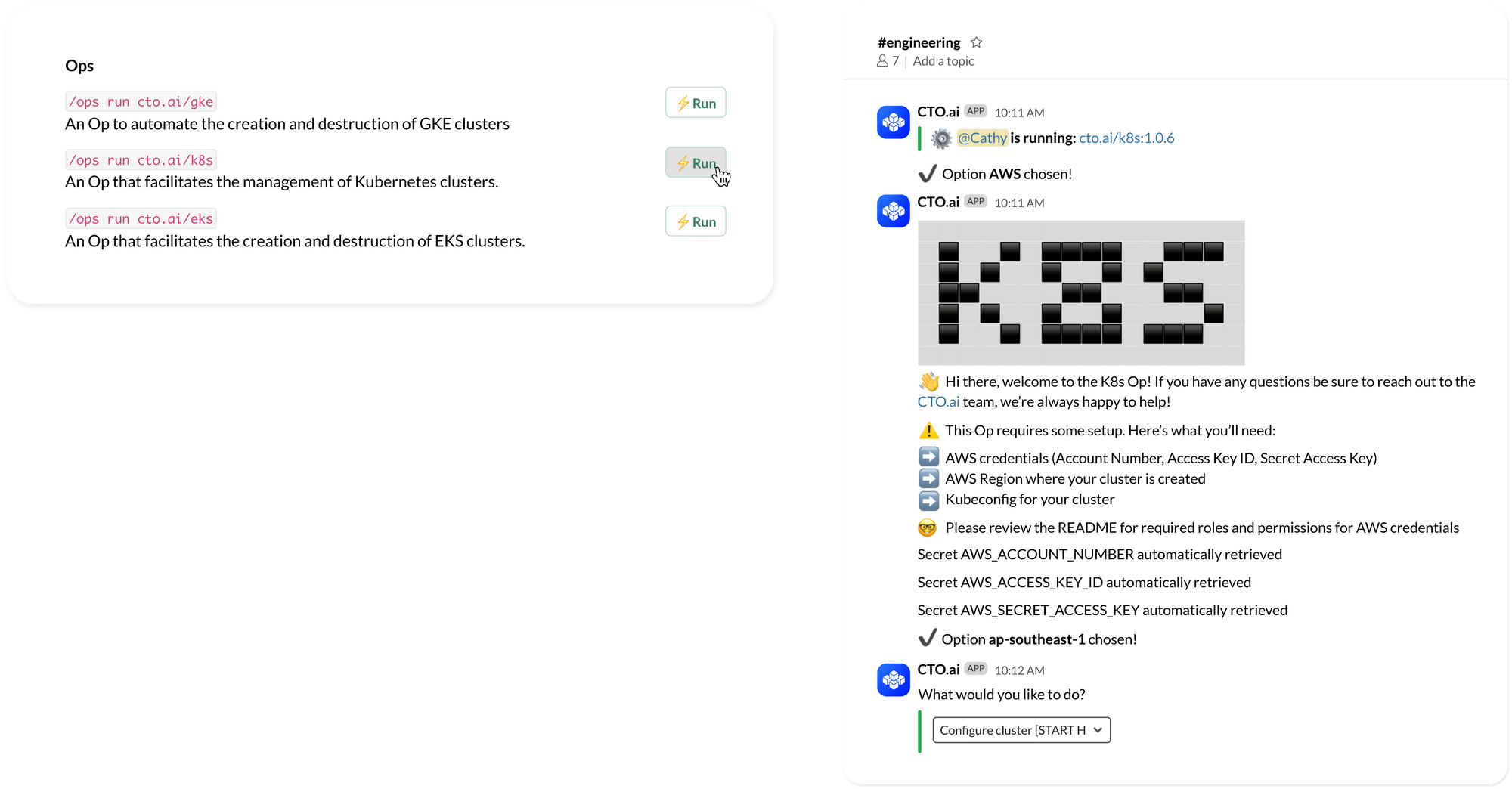 Here is a quick video overview of how this new feature works:
We're really excited about what this new feature does to unlock the power of DevOps to truly enable Devs to leverage the 10x power of Ops. We believe this is a huge step in the right direction that will enable inclusivity and empowerment of developers on teams all around the world to adopt DevOps in their team.
We're still just getting started though so if you have any suggestions or questions feel free to reach out to [email protected]. We are building where collaboration will happen for the next 40 million developers and we can't do it alone.

Sign up for more information and to get a free demo of our platform today!