Whether you're a CTO, an experienced engineer, or a junior developer, following some of the leading thought leaders in the software engineering space is a great way for any developer to stay on top of their game.
In this blog post, we outline 12 developers that we recommend that you follow. We aim to give influencers from a variety of backgrounds — whether they're front-end, DevOps, or have a domain or specific niche — to give you a diverse crowd of developers.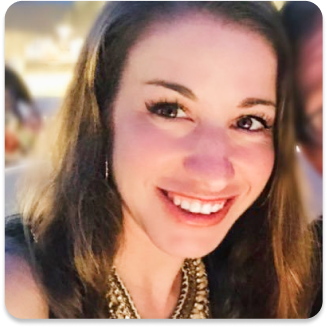 Sarah Drasner
At her core, Sarah Drasner is an advocate for developer enablement. She currently serves as VP of Developer Experience at Netlify, after formerly serving as an Azure Cloud developer advocate at Microsoft and acting as an independent consultant for several enterprises.
Sarah is also a core team member of Vue.js where she helps in the development of the Vue.js ecosystem.
On top of this, Sarah is a co-organizer of Concatenate, a free conference for African web-developers. Be sure to check out her upcoming talk there on building and deploying JAMstack sites using Netlify on October 10th, 2020.
Follow Sarah on Twitter: Sarah Drasner (@sarah_edo)
---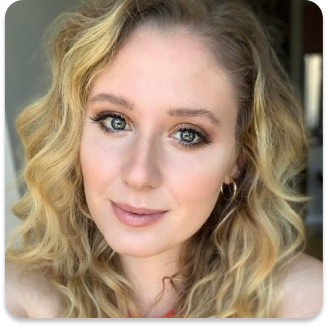 Ali Spittel
Ali, as described by the words of one of our Ruxstar, is simply "awesome". She currently servers as a member of General Assembly's software engineering faculty.
Ali's passion for technology isn't just reflected through her love to teach code; she also co-hosts an all women technology-focused called "Ladybug" along with Emma Bostian and Kelly Vaughn (follow those amazing developers, too!), where they discuss the most pressing topics in the tech industry.
Ali loves to educate and advocate for developers. She has a particular interest in Python and Javascript, so don't be surprised if she tweets about them!
Follow Ali on Twitter: Ali Spittel 🐞 (@ASpittel)
---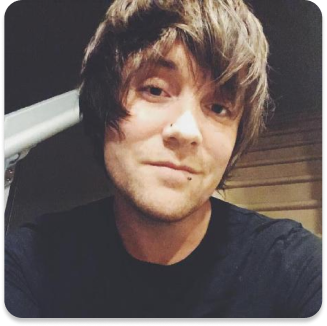 TJ Holowaychuk
TJ truly epitomizes the best of open-source development. His most popular project is Apex — a small program written in Go for managing "serverless" architecture via AWS Lambda, allowing you to focus on code instead of infrastructure.
The Apex project came after TJ left his job at a start-up to prioritize himself. And in doing so, he started working on Apex using his own savings. Fair to say, Apex worked out pretty well, especially when considering that he built it entirely on his own.
One of TJ's more recent open-source projects is on-demand Golang Binaries, "an OSS server allowing non-Go users to quickly install tools written in Golang without the Go compiler or a package manager."
So give TJ a follow on Twitter, he's amassed an impressive following already and has some very interesting and unique perspectives on many aspects of software engineering.
Follow TJ on Twitter: TJ Holowaychuk 🙃 (@tjholowaychuk)
---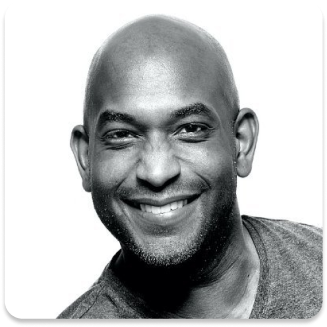 Kelsey Hightower
If you're into the world of Kubernetes, then Kelsey Hightower is someone you need to follow now. Kelsey works as a developer advocate at Google Cloud and is also a co-chair of Kubecon, the largest Kubernetes conference in the world.
He's co-authored the book "Kubernetes: Up and Running", where he educates his readers on how to best leverage Kubernetes all from deployments to setting-up DeamonSets. You can also find him discussing Kubernetes and DevOps on the If/Else Podcast with Mayuko Inoue by CTO.ai.
His also a fun follow on Twitter, with some very opinionated tweets that pop out every once in a while to challenge conventional thinking.
Follow Kelsey on Twitter: Kelsey Hightower (@kelseyhightower)
---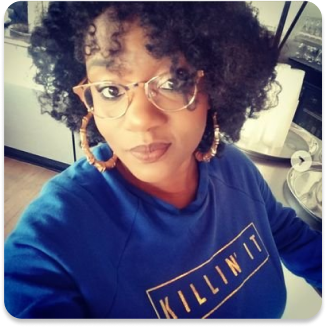 Angie Jones
Formerly a Twitter and IBM software developer, Angie Jones currently works as a Senior Developer Advocate at Applitools, where she specializes in test automation.
Angie is famous for her love for teaching code and mentoring. She previously devoted her spare time teaching minority girls aged between 7-17 on technology, and also previously served as an adjunct professor in Java programming at Durham Technical Community College.  
Agie is currently a director at Test Automation University, an online education platform dedicated to teaching its students on test automation.
Follow Angie on Twitter: Angie Jones (@techgirl1908)
---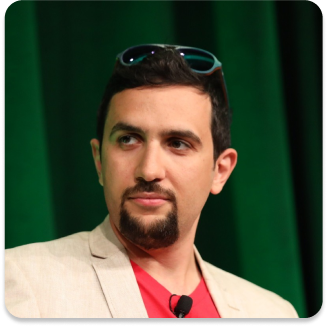 Ahmad Nassri
As a fractional CTO, Ahmad has had extensive experience leading teams at places such as npm, Kong, Telus Digital, and Blackberry.
At npm, where he was CTO, Ahmad made it a priority to ensure that the Open Source JavaScript registry ran smoothly for its millions of npm users, which ultimately led to an acquisition from Github.
And his work isn't limited to the business world, Ahmad is the founder of TechMasters, a large Slack community where fellow tech enthusiasts can collaborate on code, showcase products, share jobs, or just discuss current events in "Canadia."
Follow Ahmad on Twitter: Ahmad Nassri (@AhmadNassri)
---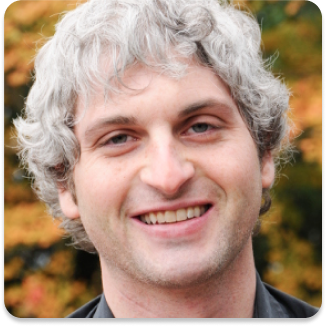 Matt Klein
Matt Klein is a Software Engineer working at Lyft and he, like TJ, is known for open-source work at Evoy. Matt's influence in this space doesn't stop there, he's also helped pioneer technologies that we've all grown to love. Whether it was his time at AWS where he worked on the development of EC2 and leading the development of Twitter's L7 edge proxy.
So clearly, his work has indirectly influenced all our lives. But it doesn't stop there, Matt has a respectable following on Medium, and his Twitter account is buzzing with strong opinions that would get you to see of Engineering a little differently.
Matt's also been featured on several podcasts, publications, and conferences such as KubeCon.

Follow Matt on Twitter: Matt Klein (@mattklein123)
---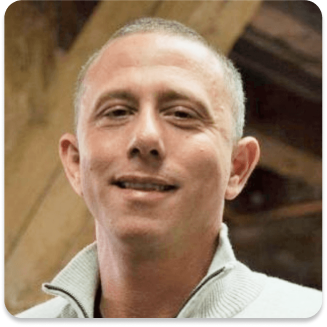 Nader Dabit
Nader Dabit is truly what you could call an advocate of innovative technology. He currently serves as a Senior Developer Advocate at AWS, where he actively educates developers on how to best leverage AWS services.
On top of his AWS advocacy, Nader is also a trainer (and founder) at React Native Training, where he trains developers on how to best use the React Native framework.
And his efforts to teach don't stop there, his latest book titled "Full Stack Serverless" teaches his readers on the overlap between front-end development and cloud computing.
Follow Nader on Twitter: Nader Dabit (@dabit3)
---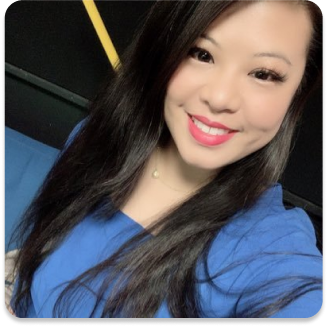 Tracy Lee

When you think about technical entrepreneurs, you think about people that have a vision and take a risk to bring that vision to life. Tracy Lee resembles what an entrepreneur is as evidenced by her experience of being a Founder of multiple start-ups.
Most-notable of her start-ups are Dishcrawl, a start-up about culinary experiences that she sold after expanding the business to 250 cities and hiring 180 people.
Tracy currently works as CEO of her start-up that she co-founded named "This Dot Labs" and "This Dot Media", where these companies aim to enable the next generation of developers through education, mentoring, and much more.
Follow Tracy on Twitter: Tracy Lee | ladyleet (@ladyleet)
---

Dr. Nicole Forsgren, Jez Humble, & Gene Kim

Yes, you read that right, we're recommending 3 people at once here. That's because if DevOps were basketball, Nicole, Jez, and Gene would be the Dream Team of DevOps. Together, they wrote the bestseller "Accelerate" while working at the DevOps Research and Assessment group (DORA), which got acquired by Google.
These three define DevOps thought leadership: DORA's research discovered the key factors that create high performing software teams. They helped pioneer organizational adoption of Continuous Integration and Continuous Delivery, using their DORA metrics that can show you your team's DevOps maturity.
Although no longer at DORA, this team still plays a significant role in software development. Dr. Nicole Forsgren is working as VP of Research and Strategy at Github, Jez Humble serves as a Developer Advocate at Google Cloud, and Gene Kim is working as an independent researcher--something he's excelled at since 1999.
Follow Nicole on Twitter: nicole forsgren PHD IN COMPUTERING THINGS (@nicolefv)
Follow Jez on Twitter: Jez Humble (@jezhumble)
Follow Gene on Twitter: Gene Kim (@RealGeneKim)