Install the CLI
Updated On 18 Nov 2020

1 Minute To Read
---
1. CLI Install Prerequisites
To install the Ops CLI, you will need:
A MacOS or GNU/Linux operating environment (Windows is in beta support)
NodeJS (which includes NPM)
Docker for Mac or GNU/Linux
2. Install
Once you've installed NodeJS and Docker (as in the step above), launch your MacOS or Linux terminal and run:
npm install -g '@cto.ai/ops'

Once installed, run:
ops

This should display: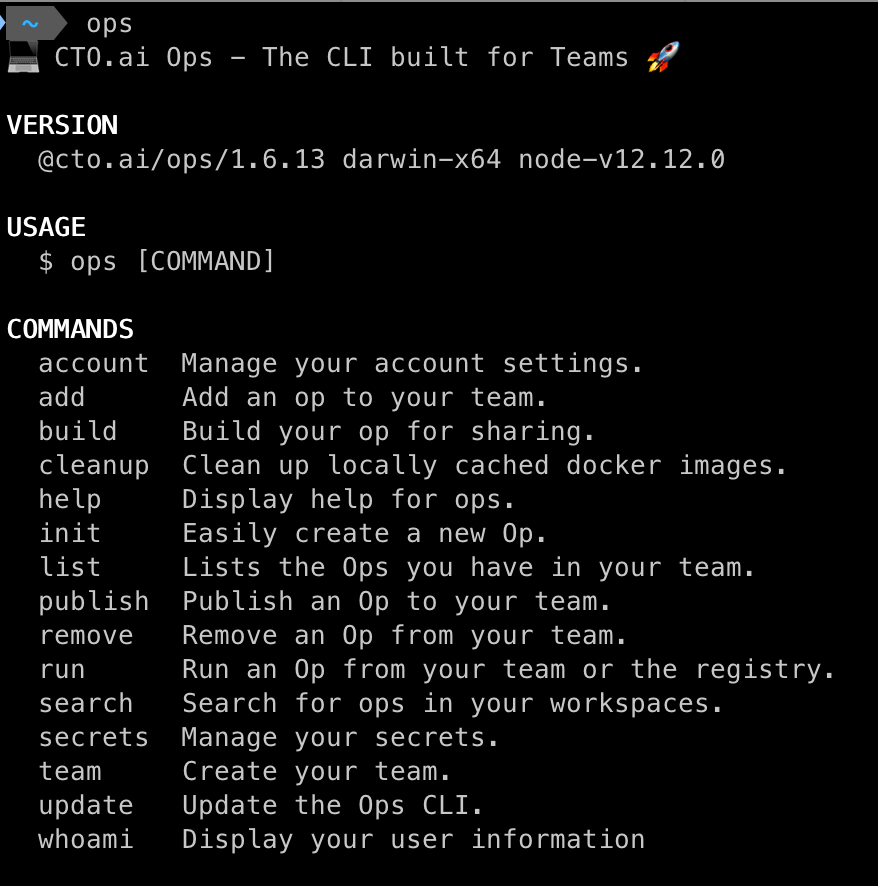 3. Sign In
You can sign in to your Ops account with:
ops account:signin

Once you are signed in, you can now run Ops with the ops run command followed by the name of the Op you want to run. For example, if you want to run the CTO.ai Official Tour Op, you would run it like this:
ops run @cto.ai/tour

You can find more pre-built Ops to run in the CTO.ai Ops Registry.
You've completed the CLI installation!
🚀 What's next?
Need help getting started?
Was This Article Helpful?
---