Insights Overview
Updated On 18 Nov 2020

2 Minutes To Read
---
Insights: Lead with Actionable Data
Great leaders know their teams.
Our Workflow Agents allow you to collect Events and gain insights into your delivery lifecycle.
Our Insights tools conceptualize the value creation process from start to finish, letting you explore your team's operation without rebuilding your DevOps strategy on day 1. Insights are calculated by collecing Events with a Workflow Agents or Op.
Timelines and events show broad trends. Zoom in to inspect specifics on our Insights Dashboard, that allows you to:
Monitor builds and deployments: how long they take and how often they occur.
Measure your Pull Request lifecycle: push, time to approval, merge, and rollback.
Watch how Tickets progress from creation to completion.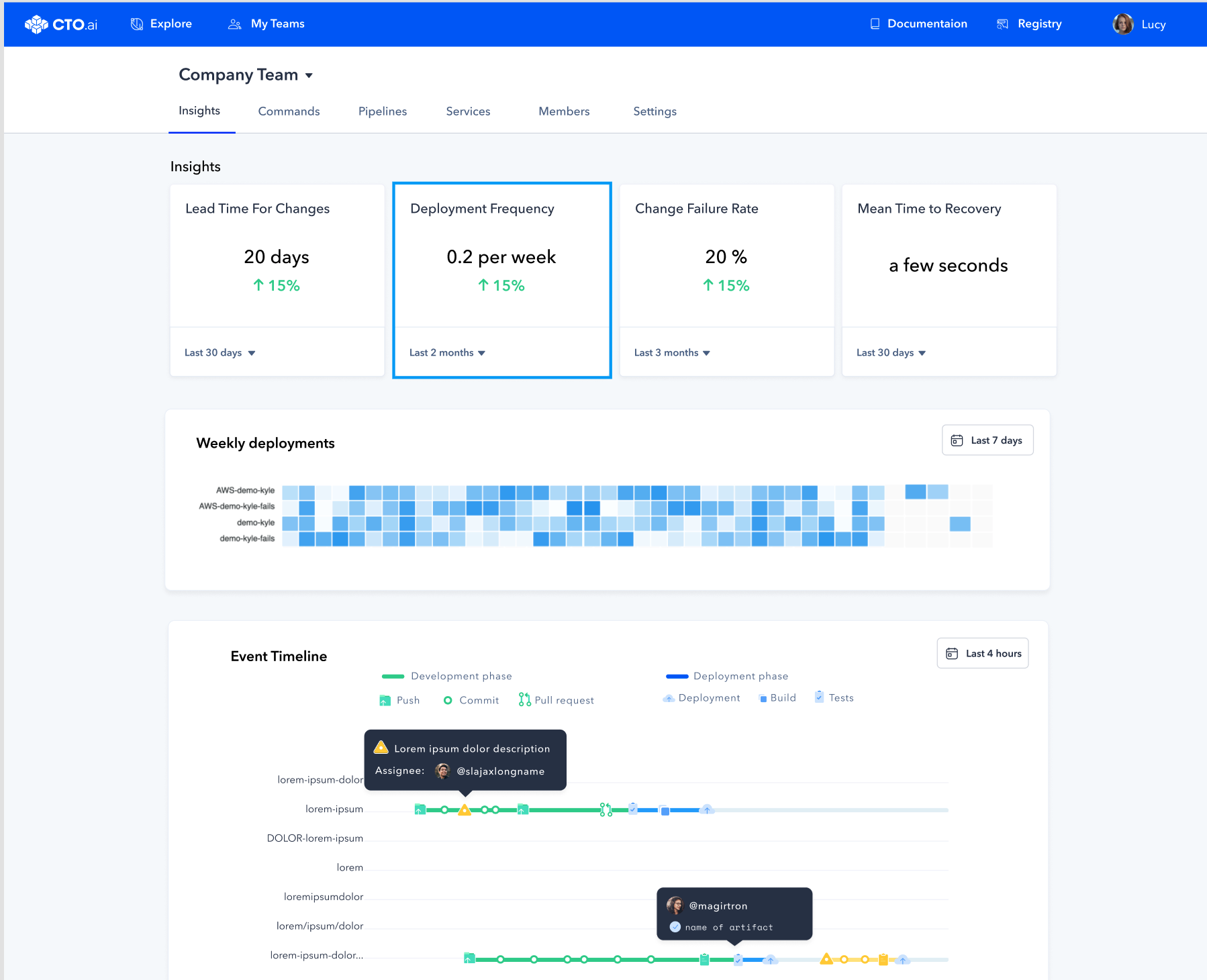 Slice and dice your data to compare tech stacks, tooling, process changes, week-over-week improvements, or any other dimension that matters to you. Create custom instrumentation to surface custom metrics that track your team's unique advantages.
Start Inegrating your Systems
You don't need to change your stack to gain Insights on Day 1! Workflow Events are flexible enough to be instrumented into your existin systems—working with the grain of your current technology and team.
You can instrument part of your part or the whole of your system, or you can create a custom instrumentation that illuminates unexpected insights.
We provide prebuilt integrations for popular CI/CD Systems, like GitHub and Circle CI as well as our API.
Types of Events You Can Collect
When implementing a Workflow Agent, they can monitor many types of events. Our GitHub App collects information our of the box. But if you want to customize your tracking. Check out the following links for detailed information about what and how to collect those events:
Custom Events
Track from our SDK in Piplines, Services, and Commands
Insights Dashboard
CTO.ai offers an Insights Dashboard that let you explore your team's operation in greater detail and in the context of business events. Here, you can slice and dice the data in to answer questions and spot trends. This dashboard will automatically provide Observability from specific Events that are captured. You can send us these events through an existing Agent or build your own.
You can reach your Insights Dashboard on the Insights Tabe here once you've signed up.
Insights Summary
See a summary your Insights Event data set.


Pipeline Heat Map
See success and failure of the deployments in you workflow stream.


Event Timline
Follow the value creation timeline from conception to release, for all the different improvements to your product.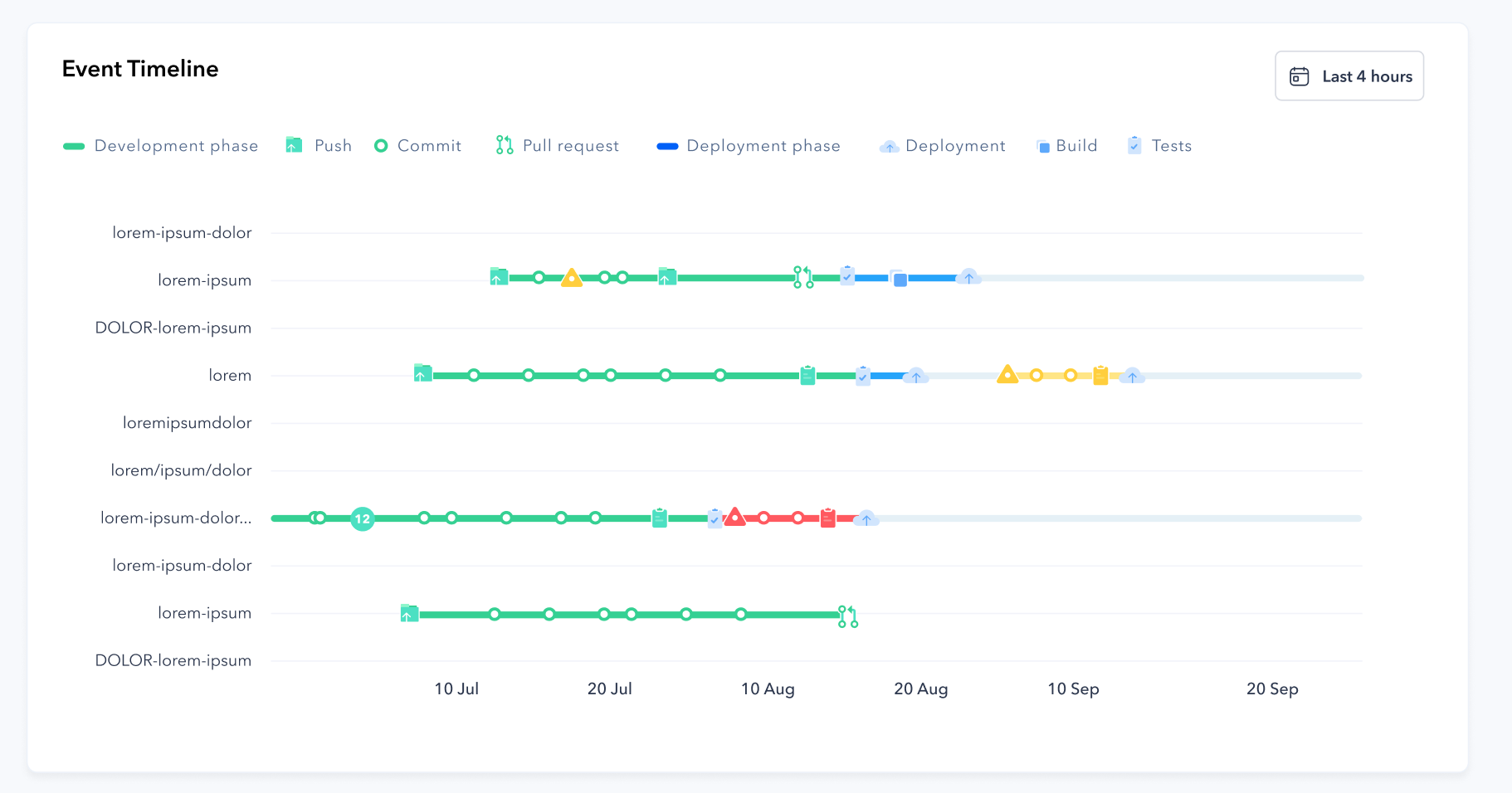 Events Filter
View the Workflowo Events from all of your systems, then filter and search for specific Events you want to audit.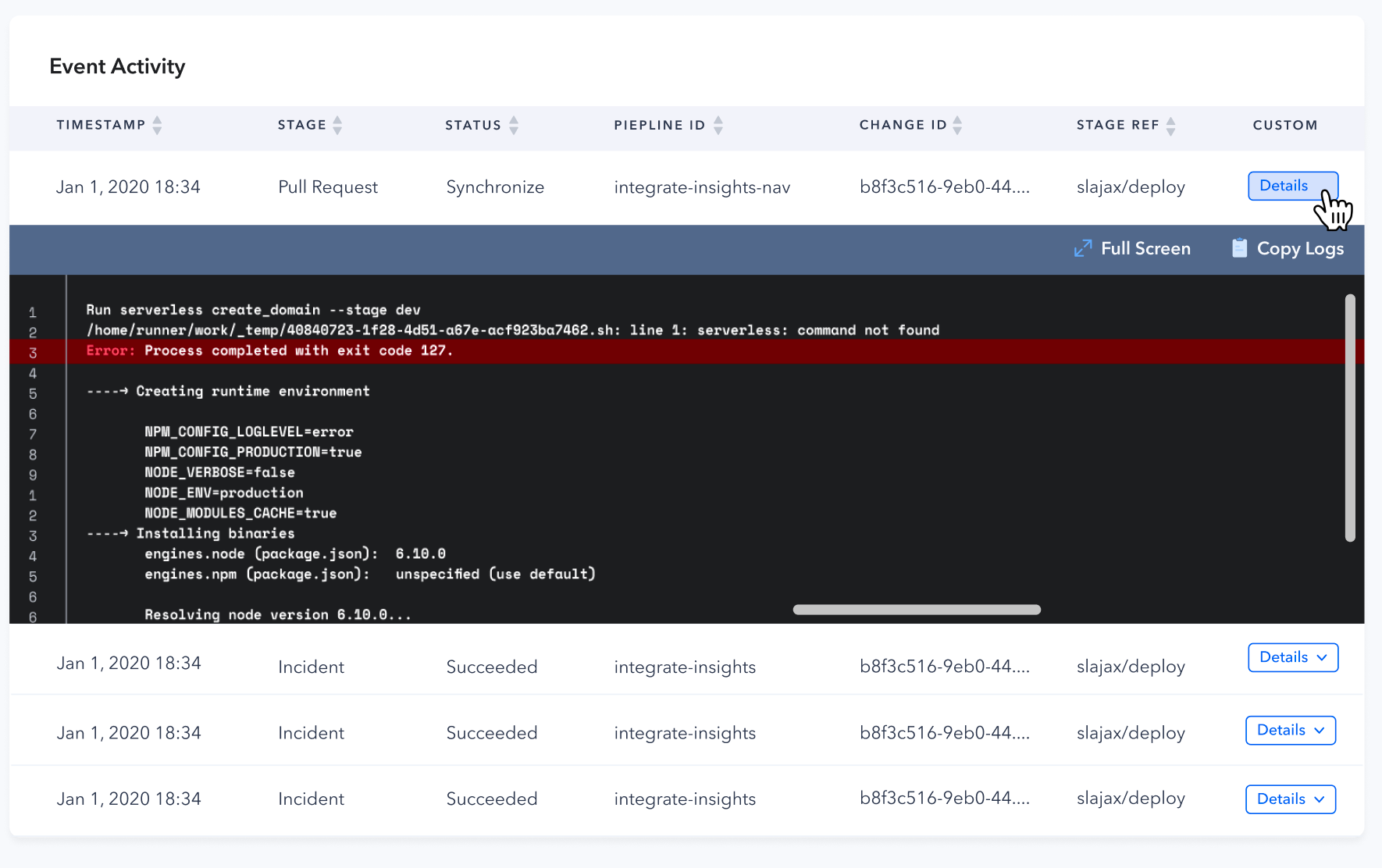 Summary
We hope this gives you enough background to start using CTO.ai Workflow Agents to help you gain Insights into your Commands, Services, and Pipelines.
If you have custom Workflow Events you would like us to add, or if you have any other questions about how to best leverage Insights to accelerate your team's DevOps, reach us at [email protected] or talk to our developers directly in the CTO.ai Community Slack.
Was This Article Helpful?
---