Setup Insights
Updated On 11 Feb 2021

1 Minute To Read
---
📊Measuring your workflow
---
Welcome! Let's get you started with collecting events so you can get Insights into your existing workflow.
Lets set up a Workflow Agent to easily start collecting events from your existing system. As you send us events, we process them into important insights about your delivery, which you can see within our Insights dashboard: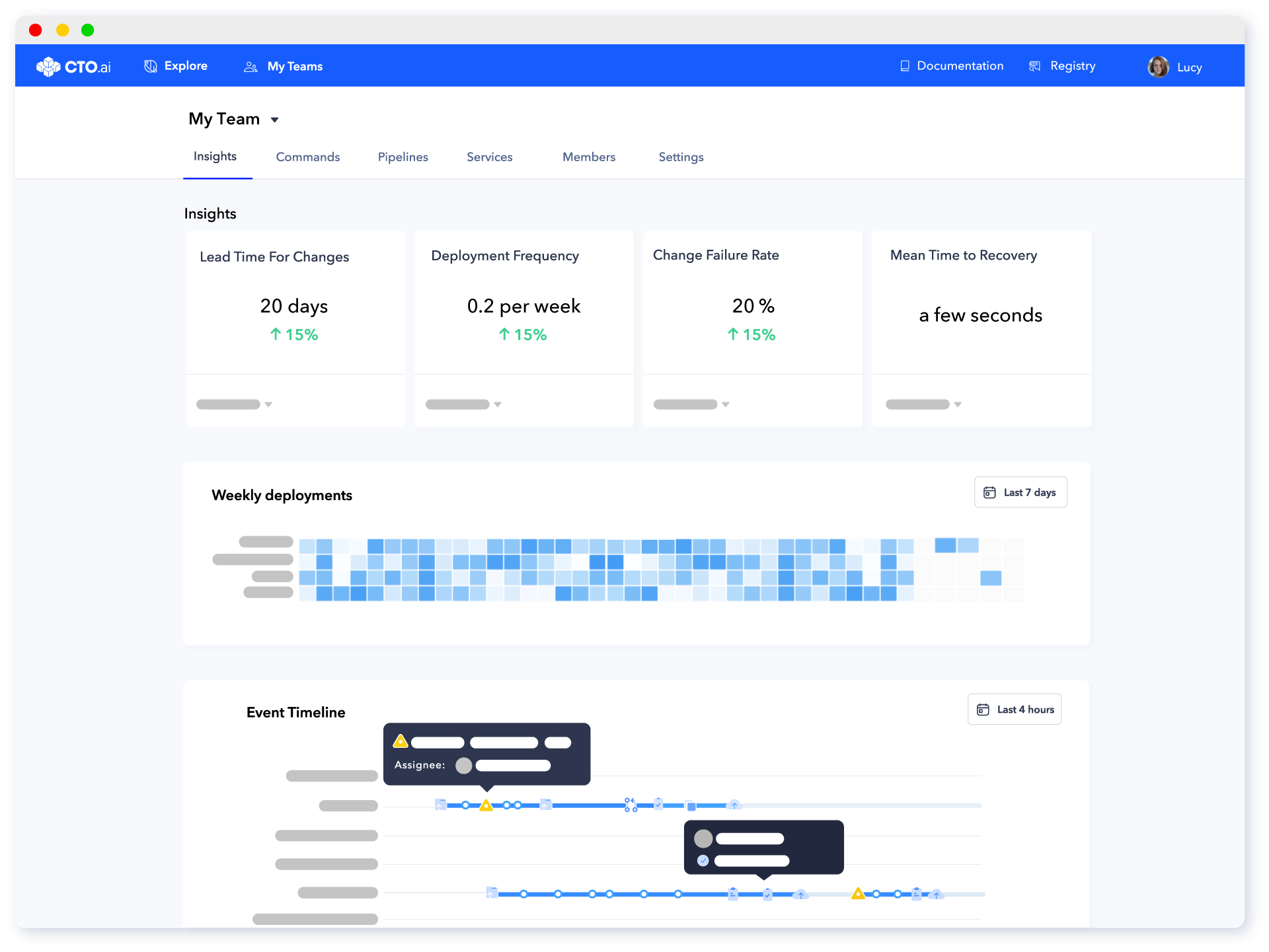 Insights give you an important benchmark on your current workflow before you begin changing it, but they will also allow you to augment your workflow soon too. Events have a dual purpose. The first is observability (KPIs & Audit Trails), but soon they will also allow you to connect aspects of your workflow together as well, using event triggers.
For a deeper dive into how Insights work under the hood, please feel free to check out our Agents, which provides details on how to custom integrate your workflow via our API.
CTO.ai has out of the box integrations with GitHub and CircleCI which are where we recommend starting...
🚀 Setting up a Workflow Agent
---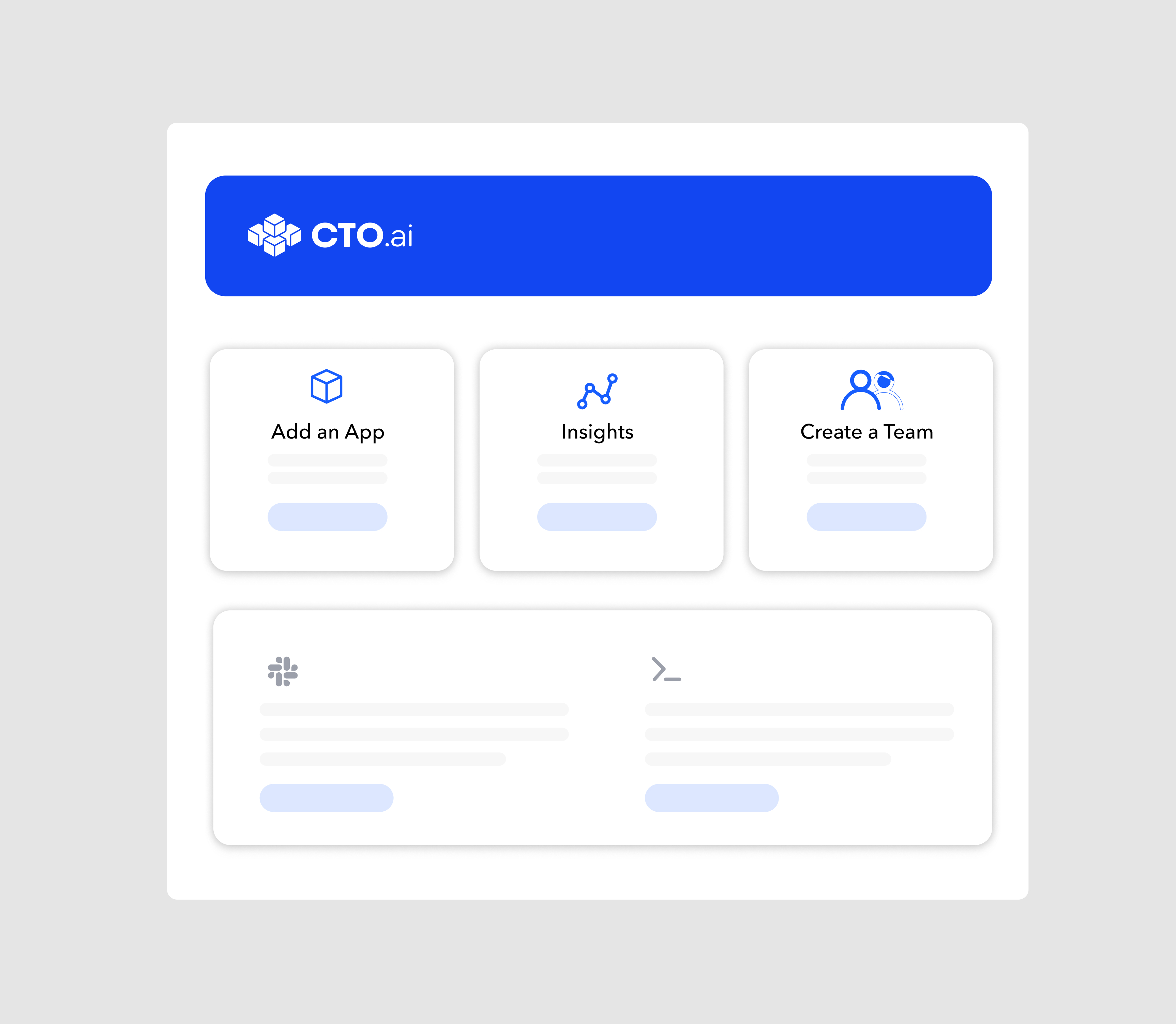 We currently have a few easy to setup Workflow Agents that are ready to install so you can start collecting events across your existing workflow.
GitHub App - A GitHub App which installs directly into your organization. You can select the repositories to collect insights from.
CircleCI Orb - Drop our orb into your CircleCI configuration and send us Events that are custom to your implementation.
Our API - Don't use GitHub or CircleCI? CTO.ai can collect Events and provide Insights from any system using our REST API.
Note
Only enterprise level customers can associate a GitHub organization with more than one CTO.ai team.
🚀 What's next?
📞 Need help? No problem!
---
Was This Article Helpful?
---